We All Feel Better When Cooking On A Clean Grill, It's Safe And Healthy.
Just like your vehicle, your BBQ Grill needs a Tune-up at least once a year.  It will not only improve performance but also leads to safe and easier starting, more even cooking and better tasting food.
Our Gas Grill Tune up consists of the following Steps:
Cover and protect the work area around the grill.
Scrape down and vacuum any excess buildup of carbon or food debris from inside the grill.
Empty out grease trays or pans.
Clean all Burners including gas ports.
Clear out all gas nozzles to make sure no debris or insects are obstructing normal gas flow.
Inspect gas lines, fittings and valves for any gas leaks.
Check for grounded, melted or chewed up wires.
Test the Ignition system.
And lastly test the grill unit.
***Our Grill Technician will notify the Owner if any parts will need to be replaced or major repairs are needed. The cost of parts and additional repairs does not include in a Tune-up Service.
Professional Grill Cleaning Services :
(Weekly, biweekly, monthly or quarterly)
Think of your grill's cooking Grates as of your Pots and Pans which you clean after each use, so why not do the same with your grills Grates? Depending on your grilling lifestyle a basic grill cleaning can be done weekly, biweekly, monthly or even quarterly. If cleaning a grill is not your favorite thing to do, you don't have the time to do it or you rather spent your time with family doing the things you all enjoy. Then leave your grill in our hands. Our team at Grilltor is ready to help, this is what we do every day and we enjoy doing it.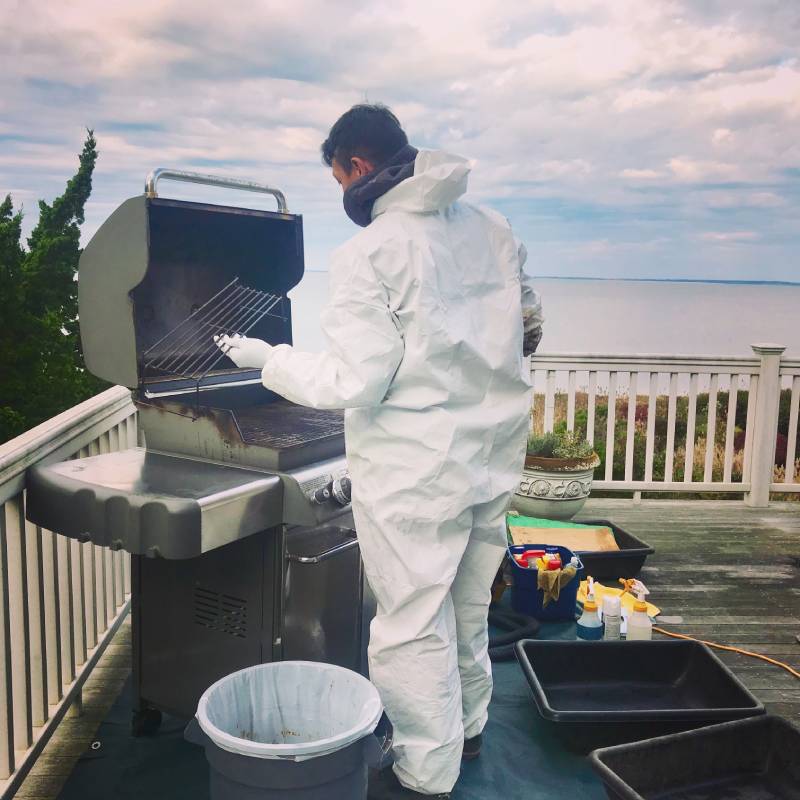 1. Clean & sanitize your Grill Grates (Cooking Surface) and Warming rack.
2. Scrape down and Vacuum any buildup of grease and carbon from all inside components of your grill. Heat shields, Flavorizer bars, Ceramic trays and Burners
3. Cleaning of Drip pan / Grease tray.
4. Check Grill for proper operation.
5. Report to owner any issues found with the grill.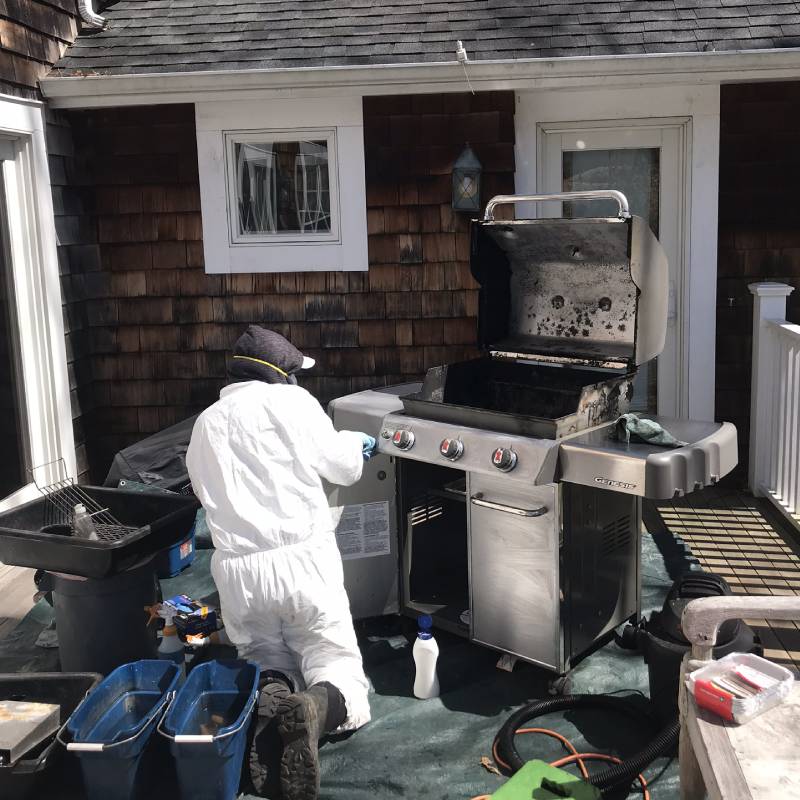 Professional Deep Cleaning
(Once or Twice a Year)
To maintain a safe and healthy grill for cooking requires a good deep cleaning of all components at least once a year sometimes more if grilling is a weekly lifestyle. Our Deep Grill Cleaning Service goes beyond a basic cleaning. Our goal is to provide with the ultimate, hygienic deep cleaning by getting rid of all contaminants, carbon, grease and grime.
1. First, we start by Setting up and Covering our work area (Patio or deck) to prevent any spills or staining on surfaces such as Stone, Wood, Tile, etc.. Our Technicians will bring all necessary equipment, tools and cleaning supplies.
2. Cleaning & Degreasing processes begins: Hood, Warming Rack, Grilling Grates, Briquettes Trays, Heat Plates, Burners, Fire Box, Drip Trays and Cabinet under the grill. All removable parts are put separately in a tub for degreasing and sanitizing.
3. Cleaning and Polishing of the exterior surfaces. Grills that are located near SWIMMING POOLS OR COASTAL AREAS may present surface rust stains caused by the chlorine or salt from Sea air. Most of this stains can be removed with one application of our Rust Stains removing compound (One application is included in this cleaning service. However, any additional application would be at an additional charge).
4. Following a Full Inspection of: Burners, Igniters, Pilot starters, Thermometer, Gas Jets, Control Valves, Hose and Pressure Regulator.
5. Lastly, we will report to the owner with any issues found with the grill. (Whether repairs or parts replacement needed)
While a Deep cleaning can fix some issues with you grill, it does not guaranty that your grill will perform at its best if repairs are necessary. Our Cleaning Technicians are trained and specialized in the cleaning of all outdoor kitchen equipment. However, if repairs are necessary after the cleaning our dispatcher will schedule a service with our Repair Technician upon owners approval.
Your BBQ Grill won't light, parts are broken or it is just not performing like when you bought it? Don't let that ruin your barbecuing plans for the weekend. We fix almost all Makes and Models of Gas Grills. A simple Call or Text will be the solution to your grilling problem. At Grilltor, we are happy to offer Grill Repairs or Restorations for a fraction of the cost of a new grill.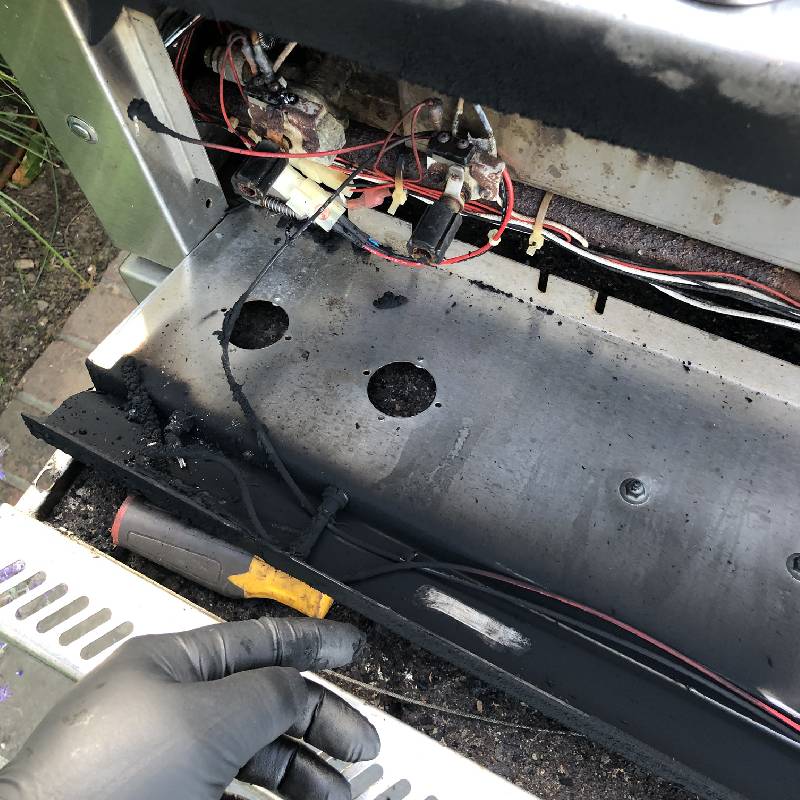 Installs & Outdoor Kitchen Winterizing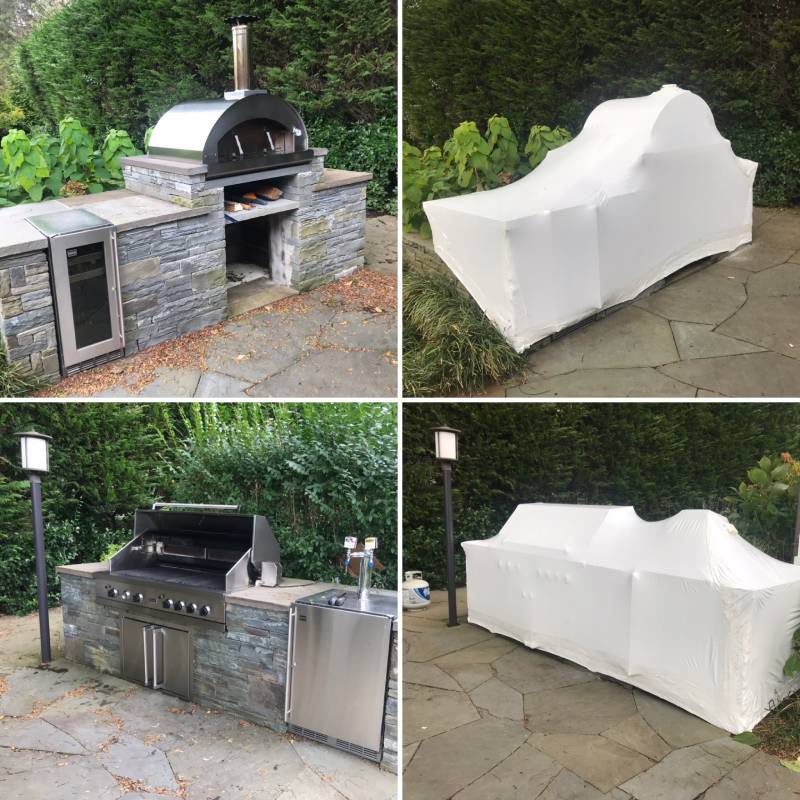 Properly winterizing your outdoor kitchen is a process that should be left to our professionals. When the temperature drops, you need to ensure your outdoor kitchen is fully prepared for it. It might be getting cold for outdoor cookouts but when spring comes again, the proper winterizing of your kitchen will make all the difference for its future use.
Service Plan - GrillCare360
This is a custom service plan designed to meet our customers needs and grilling life styles on a seasonal or year round Basis. With this plan our goal is to maintain your Outdoor Kitchen or Grill at its best, cleaned and ready for action each time you want to use it.
When Grilling Season Begins:
Tune-Up (Safety Inspection, Minor repairs if needed)
During Grilling Season:
Basic Cleaning (weekly, biweekly, monthly, quarterly).
When Grilling Season Ends:
Deep Cleaning
Winterizing (Most commonly requested in the NY, Areas.)