Maintaining Your Outdoor Kitchen & Grill

Safer

and

Healthier

for you to cook on.
By Providing Professional BBQ Grill Cleaning, Repair, Installations, and more...
---
Welcome to Grilltor! We specialize in the Care & Maintenance of Outdoor Kitchen Equipment such as, Gas Grill, Pizza Oven, Stove top, Grill Island, etc…
However our focus is your Gas Grill since it's the heart (centerpiece) of your backyard entertainment, therefore our mission is to "Maintain your gas grill performing at its best and free of unwanted carcinogens". Our Friendly staff is trained, insured and professional, from Grill Cleaning Service to Repairs our goal is to provide with the best quality service that will meet your needs and exceed your expectations.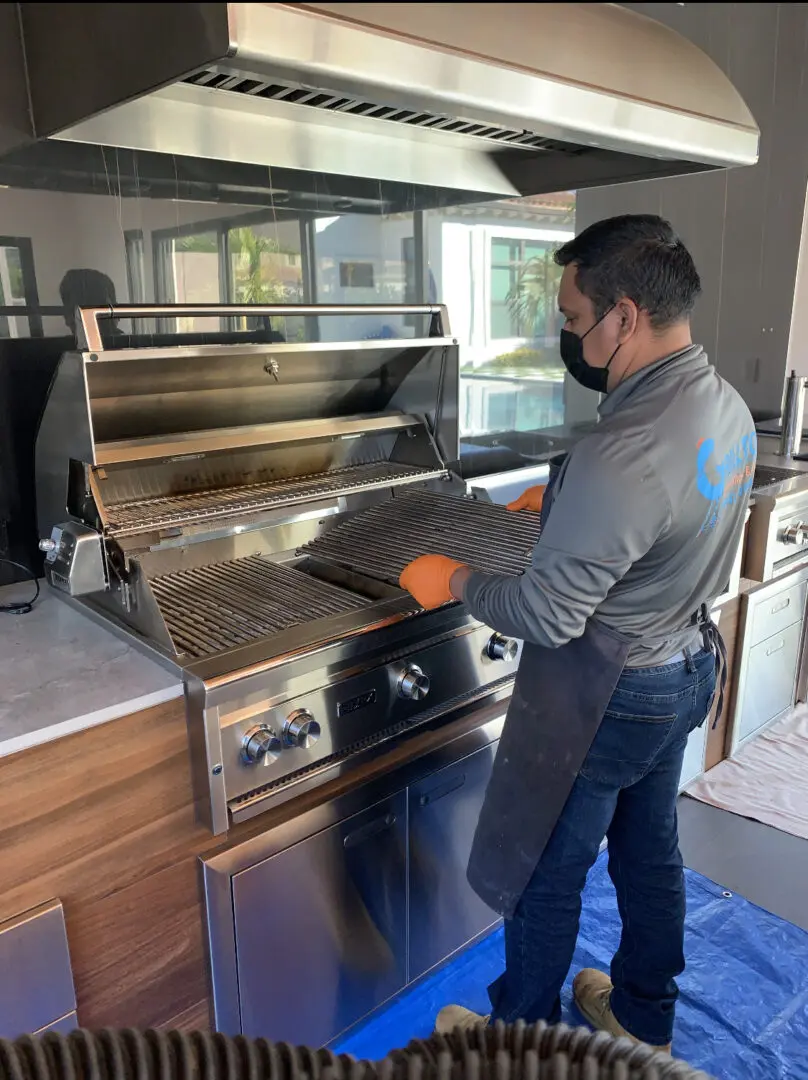 BBQ Grill Cleaning Service
A Deep Cleaning of your Gas Grill at least once a year can be very beneficial, not only for your grill but also for you and your loved ones.
So, What are the benefits of having my Grill Cleaned?
Safety Benefits - Number One and most important Your Safety.  Removing built up grease and carbon reduces the risk of a Grease Fire.
Health Benefits -  A Deep Clean, removes harmful carcinogens and bacteria that can transfer to your food.
Sanitary Benefits - A dirty grill is likely to attract Rodents and Insects which are an absolute "NO NO" when it comes to cooking your food on it.
Food Taste Benefits - If you are grilling Chicken today, you definitely don't want your Chicken to taste like the Lamb you grilled last weekend.
Value Benefits - Regular maintenance helps extend the life of your grill and reduces future breakdowns. After all an outdoor grill is a valuable investment for your Home. Learn more...
BBQ Grill Repair
Is your Grill acting up?
Something like; It's not getting hot enough..! It doesn't light up..! , A loud whooshing noise is happening..! or I smell gas but not sure where its coming from..!
Whichever scenario you're in, you are not alone, we are here to help with any issues your grill may present.
At Grilltor we have experienced and Factory Authorized Service Technicians with the ability and knowledge to work with many Makes and Models of Gas Grills, including but not limited to; Kalamazoo, LYNX, Viking, DCS, Bull, FireMagic, Summerset, Weber, and others.  Learn more...
Your BBQ Grill is one Click away from Looking and Cooking like New again!